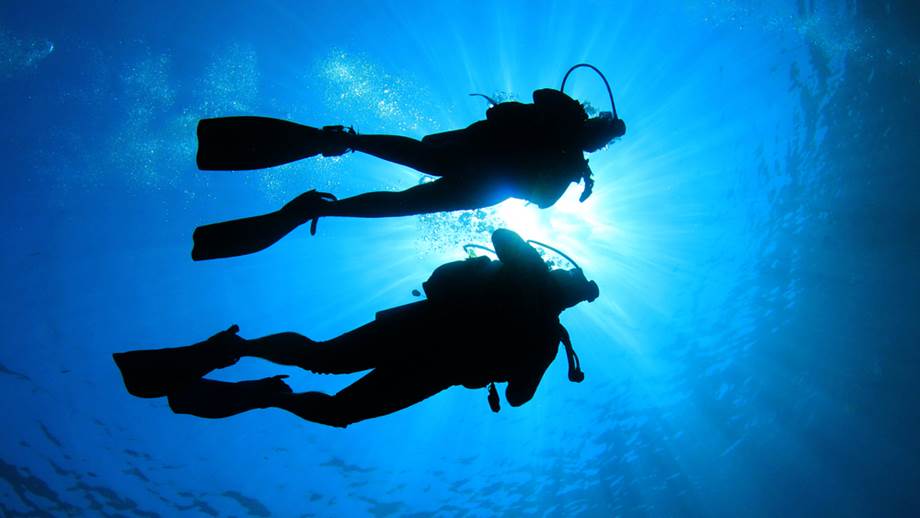 Water Sports
Also known as 'Alibaug', Alibag is one of the most stunning coastal towns in the Raigad district of Maharashtra. Steeped with history and abundance of natural beauty, this pictorial town is also known for its amazing water sport options. One of the most sought after things to do, waters ports in Alibaug is highly enjoyed by visitors from all across the globe.
With a large stretch of coastal regions, the beaches in here serves as the ideal host to an array of water sports. From speed boat rides to diving, parasailing to jet-ski rides, you can enjoy most of the enthralling activities along the beaches here. For the adventure junkies, here is a detailed list of some of the most popular water sports in Alibaug.
Banana boat ride is one of the most loved watersports in Alibaug. Zooming across the clear blue waters of Arabian sea on the top of an inflatable banana boat ride is a fun experience. If you are unaware of this ride, then thisis a ride where you will be sitting on an inflatable banana boat and will be pulled behind the jet skis.
In Alibaug, you can enjoy this activity at the Mandawa Beach. To enjoy this activity, there is no age bar and can be enjoyed by anyone. Whether you are a group of friends or the whole family, banana boat ride will be fun for everyone. They are extremely easy to do. The only thing you have to remember is to hold the boat tight during the activity.
Price: The price of banana boat ride may cost approximately Rs. 100 per person
Riding the waves of Arabian Sea on a jet ski can be too much fun. Yet another famous watersports in Alibaug, jet skiing can be enjoyed by anyone. The best way to enjoy this great watersport is to rent a jet ski from the local vendors.
Each jet ski can comfortably accommodate two passengers with the combined weight of around 200 kg. There are professional guides, which will guide you systematically if you are a novice in jet skiing. You also enjoy the activity with your children as all the safety measures are followed properly and hence, there is no question of any accident.
Timings: You can enjoy jet skiing at Mandawa beach in Alibaug from 8.30 AM to 7 PM.
Price: The price of jet skiing can be anywhere from Rs. 200 to Rs. 500 for two people.
Parasailing is one of the most loved watersports in Alibaug, giving you the elegant bird's eye view of some of the most beautiful beaches in the country. While high in the air, you can also have the beautiful view of Mumbai city. The sports is totally safe and can be enjoyed by everyone. There is nothing to learn and remember, just sit back and relax and enjoy the activity.
One place where you can enjoy parasailing in Alibaug is Mandawa Beach, where various experienced professionals offer parasailing activity.
Price: The price of parasailing activity will be approximately Rs. 800 per person. 
Scuba Diving is one of the newest watersports in Alibaug and has attracted a lot of new visitors who used to go to other locations for scuba diving. Whether you want to learn scuba diving or you are a professional diver and want to go for divings, Alibaug is the place where your diving dreams may become a reality. All the trainers here are P.A.D.I. trained divers who conduct courses for the beginners. You can go for scuba diving in Alibaug near Murud Janjira.
 Price: The price of scuba diving may cost around Rs. 4500 for single dive.
Riding the waves of Arabian Sea on a speed boat ride, feeling the thrill of whistling winds and breaking waves can be too much fun. During the trip, the speed of boats may reach up to 50 mph, which can be immensely exciting, making speed boat rides one of the most loved watersports in Alibaug. Group of friends, colleagues, or family, anyone can go for the enthralling speed boat rides in the beautiful waters of Arabian Sea and is totally safe. All the safety precautions are taken care off before the activity takes place and every passenger is provided with safety jackets.
Price: The price for speed boat rides may cost up to Rs. 100 per person.
If you are wondering, where to go for kayaking in Alibaug as there are no calm waters? The answer to the question is, kayaking can be performed on any surface of water. Though the sea kayaks are a little different from the regular ones.
A sea kayak can be up to 15 feet long and has enough volume in the stern to keep it moving. Another reason for the sea kayaks being longer is to keep extra gears, which you might need during emergency conditions while traveling longer distances and the design of the same is done in such a way that it is easy to maneuver over rough ocean waters. It is a good alternative for a surfboard.
Price: The price of sea kayaking may be up to Rs. 300 per person.